The Corley's │ Maternity Experience │ Metro Detroit & Warren │ Michigan │Moon Reflections Photography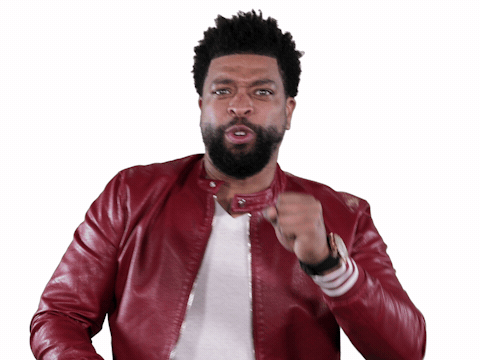 This is a special feature on our blog. This was such a special session that we wanted to share it with everyone in a big way. The Corley's are a very unique and beautiful couple, celebrating a special milestone. The birth of their first child, baby Onyx. Brian and Kellie Corley wanted a Wakanda style maternity session that didn't directly refer to the movie and still embodied their personal style.
We planned the session over the span of a month, the idea was to incorporate their favorite details from the movie. Our goal was to use bits and pieces, the rich colors worn by Nakia in the underground Casino fight scene in Asia and King T'Challa's royal threads he wore while seated on his throne during their tribal meeting. We incorporated a piece of Onyx to represent the gem that is growing within Kellie's belly. All these details are also symbolic to the parents.
Instead of just saying a bit about the couple and posting their images we wanted to allow everyone to not only experience their maternity celebration, but also to see why they so easily WoW us in their session. It is the many years they have shared together and the genuine love they share that makes this a great way to release their maternity session on Valentines Day.
The couple shares their love journey and shares a bit of wisdom and inspiration along the way.
Please enjoy a special Successful Role Models: V-Day Relationship Edition!
For those who may not know exactly who you are. Please introduce yourselves and give a little background on your relationship/marriage.
We are Brian and Kellie Corley, both natives of Detroit, Michigan. We met through our childhood church's softball league, where Brian's dad was a coach. I (Kellie) was 12 and Brian had just aged out at 14, so he helped coach the team. Brian explains that it's because of him that I always started. (I was pretty bad, lol). He did the batting line up and he always put me out in right field- 1. because balls rarely came out there, so I wasn't a true liability and 2. because that's where he stood to help with coaching. I was super green and never even noticed, lol. I always thought Brian was too old for me, because I saw him hanging out with his 16 year old brother, and since my momma raised me right, I didn't look at boys that were "too old" for me, lol. That's the start of our love story. :-)
How long have you been together? How long have you been married? How do you define a successful, healthy relationship?
We've been together since January 2003, when Kellie was a senior in high school (Renaissance High for those Detroiters), and Brian a freshman at MSU (we here at MRP do not assume responsibility for the colleges our clients attend. Go Blue!). Cinco de Mayo this year, will be 12 years of marriage! And when you're in a marriage with your best friend, soulmate, lover-- the time just flies. We look up and say, wow we've been together for 16 years! Can you believe it? We define a successful, healthy relationship as those that have great communication, there are constant sacrifices from both partners, oneness spiritually, both parties just enjoy being around each other, laughter, being each other's number one cheerleader and support, commitment, united fronts, and of course great sex! :-)
What keeps you two together? Brian and Kellie, individually.
Prayer, sacrifice, and commitment to our love is what keeps us together. We pray for each other, ourselves, our relationship, and against factors that may try to destroy the special bond we have. We are committed to our relationship and therefore, we are willing to make sacrifices for each other. When things get hard, we use that as an opportunity to reflect and develop a plan to overcome that because divorce is not an option. We make sure to do things as a couple as much as possible. We go to the gym together. We take an interest in each others' interests, like for example, Brian was very much into football, so I (Kellie) took an interest in it and asked him to teach me the ends and outs of the game. Through that process, I actually really start liking the sport, and would watch and attend games with him, amped. Brian does the same thing. I was really into skating, and he took lessons for a year so that he could skate with me, although he really didn't like it, lol. These sacrifices and level of commitment keep us together and sends a clear message to others that we are truly one. If you meet one of us, you will know the other. People see us as Brian & Kellie or Kellie & Brian. We definitely have our own personalities and identities, but if you know Brian then you also know Kellie, and vice versa, because we make it a point for others to know about our better halves. Individually, both of us believe in tending to our personal identities, needs, and interests but even with that, acknowledging that we are one, and help make up the fabric of even our individual identity. So as far as individually, we communicate about our needs, and when we make plans to hang out with others, we are always considering how might this impact the other person. We take strides to ensure that we're supporting each other individually whether that's giving space for "me time", joint planning "hang out with others" time, etc, and supporting our individual pursuits. Overall however, we think it's extremely important that people see us "together" often.
Do you have a Daily Routine within your relationship? If so would you share with us how it works and how it helps you personally or as a couple?
We wouldn't say that we have a daily routine in our relationship per se. Some things that we just make sure that we're doing on a daily basis is showing affection through some form of touch- kissing, hugging, sex, back rubs, snuggling- moments of physical intimacy. This is important especially since it's one of Brian's high regarded love languages. We also both pray on a daily basis. Not always together, but our individual prayers incorporate making a petition and praise about our relationship. Communication- this is something that we are always working to strengthen. We talk about aspects of our day, feelings, and our future. Dinner is an important daily event for us too. We try to make it a daily practice to eat together, with the exception of late night events (usually professional related) or we've agreed on eating with others that we may be hanging out with. We use dinner time to connect, talk, and reset. These daily practices help us as a couple stay connected, build our friendship, and keep us involved in each other's lives. It leaves little opportunity for us to grow apart, because we're constantly involved in each other's "business", lol. Personally, I think these practices are affirming and help to minimize insecurities in our relationship.
How do you balance work and personal life, how do you manage the time to be together?
This is always a challenge. We're both big time professionals and can get engrossed in our work. Brian is always working on several professional endeavors at a time. When I commit to work, I give it my all because I'm a perfectionist. For instance, when I was a Chicago Public School principal, I threw my entire self into that job, working 13+ hours a day and weekends, while also pursuing my doctorate degree. Brian was uber supportive during this time and made it a point to be a part of that journey with me to ensure that we were still spending time together. He would come up to my school after he was done at his job, and either help me with projects, volunteer at events, and/or just sit in my office with me and do his work while I did mine. We set a date night. Friday nights are sacred for us- it's date night. And if for some reason we miss our Friday date night, we make it up immediately either on that Saturday or Sunday. No exceptions!
Like I mentioned previously, having dinner together on a daily basis is so important for us. Looking back, Brian was so sweet and patient with me, because we would stay at my school until 8 and 9pm sometimes and I would come home and cook still, but we wouldn't be eating dinner until almost 11:00pm many nights. Eek! (Thanks babe!!) At some point however, Brian and I both acknowledged that even this routine was not sustainable nor healthy for our relationship. Being that engrossed leaves too many opportunities for outside influences to have negative impacts on the marriage, so Brian started a company and asked me what aspects of my job that I liked and disliked. When we moved back to Michigan, he had the business fully established and asked me to work as his co-partner in the business as he had carved out responsibilities and projects that I loved most when I was a principal. Talk about sacrifices! And because I become so engrossed in my work, I'm working just as hard but I'm doing it with Brian and for our family. We travel together, we present together, we plan together - although this is a challenge at times, because we're such different type of workers, lol- but it has increased our time together. Work life and personal life get blended. Also, now that Brian is a school principal, I empathize with a lot that he encounters and help him manage the work, learning from the lessons and mistakes that I made. He invites me to all of the school functions that he has to attend, and occasionally I work on projects at the school as well. Everyone knows me at his job.
I would say our situation is unique, but again, it goes back to being intentional and committed to our relationship. Yes, our professional lives are extremely important to us, but our relationship is more important, so we've made it a priority to carve out opportunities that ensure that we can still spend time together.
How do you push through your worst times? We know that even those "perfect" relationships have their ups and downs, how do you handle those downs so that they don't affect your entire relationship?
This is a time for major communication and prayer. We will be honest, prayer is not always the first thing we turn to in the heat of conflict, but communication is. We would say during those really hard times, we express our needs, feelings, perspectives, etc. It's not always pretty during those times and conversations. It make days and weeks to resolve things, but we go through these progressive steps of expressing ourselves (and being respectful with it) and then ultimately agreeing on an end goal. What is our end goal in the midst of this storm? Once we agree on this, we have those difficult conversations on what compromises and sacrifices will be needed on both parties to achieve that goal. Again, this goes back to our commitment to our relationship. All the while we're doing this, we are in prayer- individually, because we honestly believe that God ultimately is the center of our relationship. Having that longstanding date night each week, helps us to push through tough times and quickly, because we look forward to hanging out with each and/or are forced to do so, which automatically for us softens our anger emotion and remind us how much we actually love hanging out together.
Tell us what it is that you love most about your relationship, your partner, and yourself at this level/stage in your life/relationship/marriage.
Brian: What I find the most interesting and enjoyable thing about our partnership is that we seem to get each other at a level that just wasn't there when we first got married. You would think that over time that would die down, but I get the butterflies every time I see Kellie now just like when we first started dating. And that's fun for me. What I love most about Kellie is that she has a continuous/thirst/conviction to get better all the time. She has that standard for herself and everyone around her, including me. She consciously and explicitly positions me to be a better version of myself everyday. And what I love about myself now is because of how much Kellie has been pouring into me and pushing me, I feel like I navigate through life with some level of authority. Somehow, I feel God has given me a lot of responsibility, resources, and missions, and He has trusted me to carry those things with love.
Kellie: I love how attentive and forward thinking Brian is. He is truly an amazing man- God sent and spirit filled. He's very intuitive to my needs and the needs of others (which sometimes I get a little jelly about, but I'm managing that, lol). He goes out of his way to ensure that I'm well taken care of, even it means that he will be uncomfortable or have to experience delayed gratification. That's that sacrificial love I keep referring to. He's really good at it! At this point in our relationship, I just love how bare we are with each other. Because we have spent so much time growing together, we know each other so well. Actually, we know each other better than anyone else at this point, because we've been together our entire adult life. We're just that in sync with one another and that is a beautiful thing. I love that we still laugh together. I love that we support each other. I love that we listen to each other. I love that we still share the same values (well, mostly the same, lol). I love that we still share the same goals in life. I love that we can have disagreements, and even agree to disagree, yet at the end of the day, we're still going to be there for each other and support each other. It's so comforting knowing that you can have the suckiest day, interact with the most negative and toxic people, deal with the most chaotic events; everything can be going wrong that day, but at the end of the day, you can come home to someone who will say, "I love you" and hold you, and just let you be you. I'm tearing up just thinking about that. Love that man!
Do you have any wisdom to share on how your upbringing helped or hurt your relationship? How did you address those issues if any?
Brian: For me it was helpful having a mom and dad at home. It was helpful to have parents that were married for many years and to watch them go through their ups & down. It showed me that it's possible and you work through things. I also watched them and learned from their mistakes.
Kellie: I'm a product of a divorced home and then a blended family. Although I was young, I saw what divorce did to me and my sister, and even to this day the negative impact that it continues to have on us to this day. When my mom remarried, we became part of a blended family, and I love my extended family of sisters, aunts, uncles, grandparents, cousins, etc, but it comes with its own dynamics and challenges as well. Because of what I have experienced and observed growing up and processing as an adult, I have always said, "Divorce is not an option!" I'm blessed that Brian shares this sentiment, with him being the product of one of the rare black nuclear families that I know personally. I think combining these two family models and dynamics has helped guide our relationship, as we pull from the positive and learning in both to help us in navigating through our marriage.

This entire interview came about due to the expected arrival of baby Onxy, how are you two preparing for this new adventure in your relationship?
We're so excited to be bringing new life into this world! We've been doing a lot of praying, talking (communication) about parenting and even family boundaries, working on baby projects together, and trying to spend even more quality time together, especially during these last few weeks of the pregnancy. Additionally, for me (Kellie) personally, I sought our counseling shortly after I found out we were pregnant, I began counseling. I wanted to ensure that mentally and emotionally, I had strategies to help me with this big new change that is occurring. My counselor shares the same spiritual values, and that has made it so wonderful having a person to help me process things, call me out on my BS, and give me guidance to improve. I want to ensure that I am still a loving wife to my husband, and that we forever remain best friends even as we enter this next phase of parenting. Brian comes to sessions with me as well, and this has helped strengthen our communication, given us new tools for identifying stressors in our lives and relationship, and developing our plan together as parents and what we want for our family.

If your child were getting married and asked what you thought was the most important thing you've learned about how to have a successful marriage, what would you say?
Brian: I would tell them that marriage is your first ministry. You have to pour your whole self into your marriage and have that expectation that your partner will do the same. It's about sacrifice.
Kellie: Prayer, communication, and quality time. You all have to share the same spiritual walk . Again, God must be at the center of your relationship and you've got to know the source from which your strength, wisdom, and power comes from. Ultimately, He is the only one that can strengthen your relationship and keep you on a beautiful path. I'm telling you, I started praying for my husband when I was in middle school. It was a part of my daily prayer routine. I prayed for a husband that would love on me and that we would grow together until our old age. Prayer works! Communication - being open and honest with each other. There should be no secrets between you too. Even if you've made some painful mistakes, have some deep rooted insecurities, shameful moments- communication is key! You can work through anything, but the first step is getting it out there. And finally, the more time you spend together, the more you learn about each other. You grow as a couple and become more in sync with one another. It makes communicating more natural and organic. It builds your friendship. It strengthens your bond. Relationships take work! So, you've got to be willing to put in the time. If you're not willing to do that, then you should reconsider marriage altogether. It's fun, exhilarating, a beautiful thing, but it's work, and I would want all of our future children to understand that and see how their mommy and daddy are intentional about our marriage-- even while raising a tribe. And finally, love hard. I don't think there is any other way to do it. Although it can be completely scary to put yourself out there like that, but if you only love with a little part of you, you will never experience the true essence of being in love and feeling loved. God is love, and God gave His all for us, for people that openly rejected Him- that's some crazy kind of love. So in modeling and exhibiting that love of God, love so hard that it hurts sometimes. The reward is beautiful!
What advice would you share with couples young and old?
We feel like it's hard for us to give advice to older couples, because we're always picking their brains, lol. Most of our couple friends are 10 - 25 years older than us. We hang out with older couples because we believe that we can learn so much from them. So to young couples, find an established and older couple to serve as a mentor for you. Make it a point to connect with them on regular. We go to social events, out to eat, double dates, etc or make some point of contact with at least one of our mentor couples on a monthly basis. Ask questions about trials and tribulations, and learn from their wisdom. For couples young and old, find something that you all enjoy doing together and make a commitment to doing it routinely! For us, it's vacationing. We average 2 - 3 international trips a year, with several in-land trips on the side. We've been to over 22 countries together since our marriage, and this is something that we're committed to maintaining even after Onyx and our future babies arrive. It is something that resets us, and we make a priority to take each year!
Brian: To older couples, I would say say find young couples that remind you of you and your partner. They need to be inspired and there's nothing better than seeing young black love.
Kellie: Pick your inner circle wisely. Find like minded people to surround yourself with. When we meet new couples, I listen to their values and relationship beliefs. I am turned off when I hear things like, "I don't need no man! I can do it by myself and I make sure to remind him of that." Don't get me wrong- I get it. Being an independent, black woman is a beautiful thing, as I consider myself one too. But when you're in a relationship, you're no longer living for just self, and men (our Black men specifically) need to know that they are needed. It's affirming to them, and plus I love allowing our Black Kings to treat us like the royal Queens that we are. Jill Scott understood this and that's why I love her song, The Fact Is (I Need You). That song sums up the mentality that us I-N-D-E-P-E-N-D-E-N-T Black women need to recognize. If you have a man that loves you, I believe in nurturing that love and him without the need to remind him that I can do all this by myself. They already know this, so I don't think it's necessary to jab into their insecurities. I don't get caught up in this White Women's movement. Their fight and agenda is not mine. I'm okay with working and cooking for my family. Cooking is super important to Brian, and yes I work a full time job, and yes I get tired, but I make it a priority to cook for my man at least 4-5 times a week because that's sacrifice and expressing love. I recognize that I may be speaking from a place of privilege, and that everyone's walk of life is different, but this is my personal advice and my experiences have taught me this much. I am very particular about what type of energy I allow into my life, so if the energy ain't right-- I cut it. Don't want any toxicity creeping into our marriage!
We really hope that you enjoyed our Valentines Day blog special: Successful Role Models - The V-Day Relationship Edition. Were you inspired? Do you want to share your relationship success? Have questions you would like to ask The Corley's? Comment below. We would love to hear from you.
Follow us on IG or FB @MoonReflectionsPhotography